The benefits of joining English speaking classes in Lajpat Nagar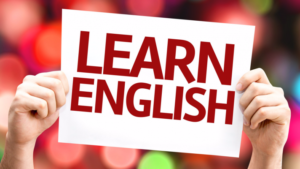 Have you ever wondered how great news anchors like Ravish Kumar and Arnab Goswami came to master the Queen's language? You too could become a better English speaker by joining our coaching sessions. Here's how we're able to offer the Best English Speaking Classes in Lajpat Nagar
Learn from native speakers
Did you know that the best English speakers learnt this art from Natives? All our tutors are native English speakers and they think, talk and dream in English. You will have the added advantage of hearing them talk and noting down how they accentuate certain words and phrases
 We encourage students to ask questions
We have an open-minded approach where students are encouraged to seek clarifications. Unsure of how you're supposed to pronounce a certain word? Our tutors will advise accordingly. We believe in transforming our student's grammar to that of a native. The biggest advantage of being taught by a native tutor is that they understand the English culture well.
Our Goal and Strategy towards the students
English is such a powerful language. Learning how to speak it opens a lot of opportunities for an Indian national and for anyone else in the world for that matter.
There are over 371 million native and 661 million non-native English speakers in the worldwide. The numbers show how learning to speak this language is a must if you want to be globally competitive.
In New Delhi, there are many schools and universities offering English courses. However, it is best to search and compare the quality of teaching, strategies and approach in order to find the best English speaking classes in Lajpat Nagar.
Educate and Empower : The ultimate goal is to educate the students on the technical side of speaking the English language including the mastery of the parts of speech and grammar as well as to empower them to be confident and speak
conversationally and confidently as if it is their native tongue.
Enhancing comprehension for speaking and listening: Our strategy is focusing on enhancing the students' comprehension through consistent practice of oral peer-to-peer conversations. This will not only make them fluent speakers but excellent listeners which is emphasized as very important because communication is a two-way street.
Thinking in English : Helping them perfect their thought process on translating words, and making it more natural for them to think and speak in English will make mastering the language easier for them.