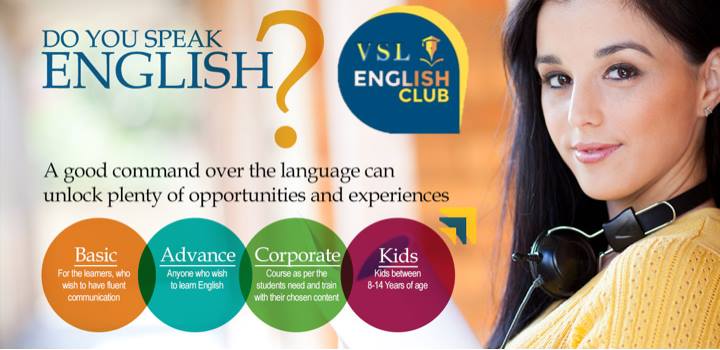 Content of This Course:-
Grammer            Vocabulary              Pronunciation             Adjectives
Proposition                 Parts Of Speech               Communication Skills
                   Accent Training                      Decision Making Skills
Self Confidence            Time Management               Positive Thinking
                Questioning Skills                           Interview Handling
Stress Management           Group Discussion             Public Speaking
             Debate                          Speech                          Presentation
VSL gives you results that the world can see!
VSL English Club :
VSL for Personality Development and Spoken English is a professionally managed training firm engaged in personal development & effective communication training. VSL conducts industry relevant job oriented courses and offers placement to the participants. More than 10,000 students have been groomed and trained by VSL for Personal Development and Spoken English, and are professionally very well placed, all over India and abroad.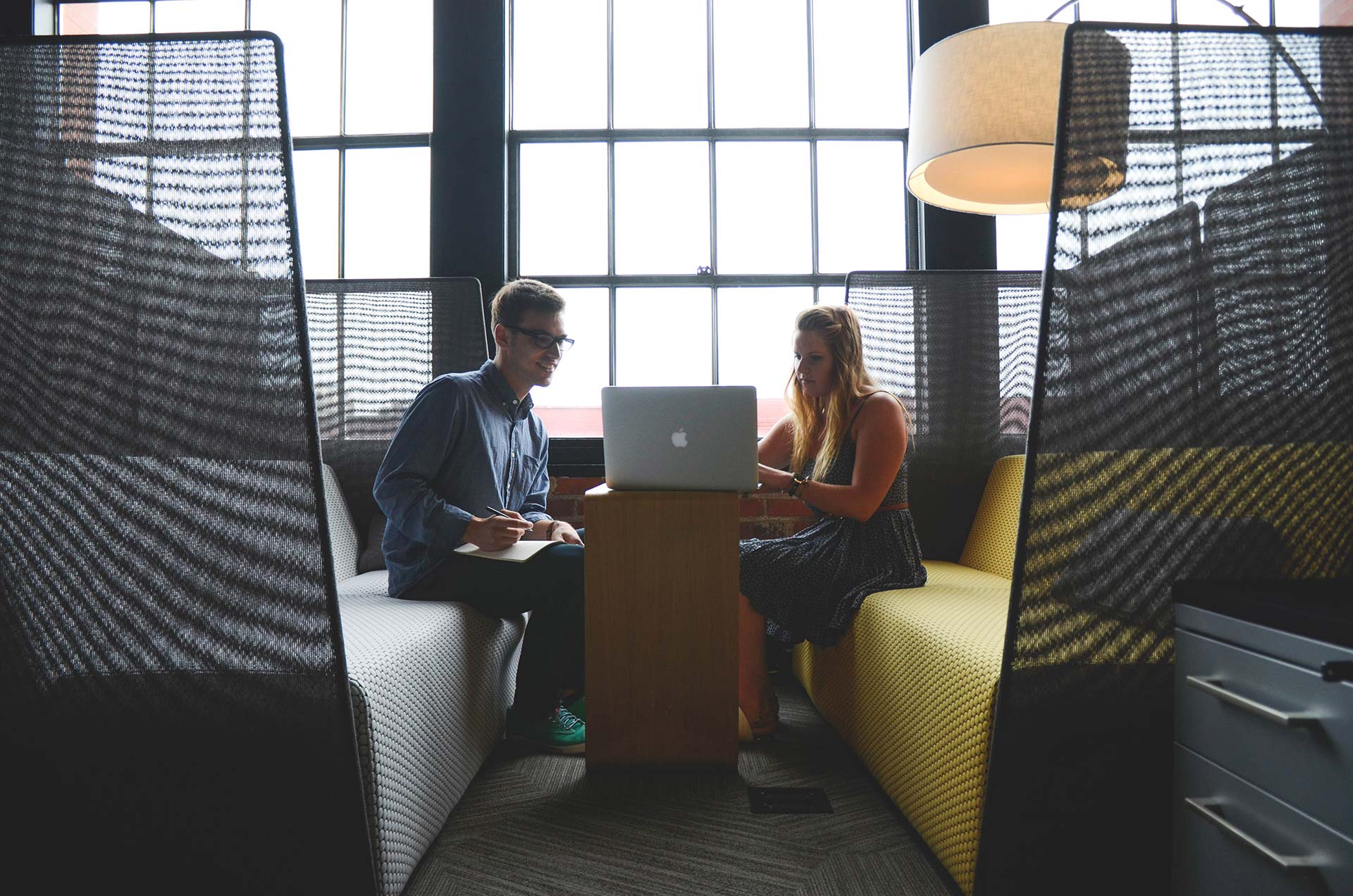 A World Class English and Public Speaking Course Institute
Our highly qualified and experienced team of experts at VSL understand that Effective Communication is not just about Language Learning! It is more about removing hesitation and building self-confidence so that one can communicate convincingly and impressively in any given surrounding, environment or public platform.
Our trainers focus not only on imparting thorough knowledge of English Language, but on all the other aspects of communication as well, so that you leave an impact when you speak or write!
Become a part of the VSL trainings to improve your Spoken & Written English, Public Speaking Skills, Personality Development, Interview Techniques, Group Discussions, Presentation Skills, Business English, Voice & Accent etc.
VSL Focus Areas
Verbal & Written Communication
Nuances of Grammar
Vocabulary (Social & Professional)
Different Styles of Sentence Construction
Creative Writing
Public Speaking
Pronunciation, Accent, Diction, Voice Modulation
Idea Formation – Spontaneity and Clarity of thoughts and ideas.
Business Communication – Writing Letters, Reports, Emails, Notices etc.
Non- Verbal Communication
Art of Presentation
Body Language – Correct Gestures, Postures, Eye Contact, Handshakes etc.
Social Etiquettes, Mannerisms & Greetings etc.
Our modules and methodologies are highly effective in creating fluency of speech, an endearing personality and enhanced self – confidence.
Tools used to make learning easy
VSL makes learning simple & highly interesting through:
Interactive Sessions Fun Exercises Games
Role Plays Extempore Group Discussions
Quizzes Competitions Debates
'A Great Environment makes for a Great Learning'
The VSL study centre is well equipped with audio visual aids & specially designed training / study material that simplifies learning immensely.
Our Strengths
Energy, Enthusiasm, Conviction, Focused Approach, Timeliness and Personal Responsibility are some of the virtues VSL stands for – and it reflects throughout our training system.
We GUIDE, MENTOR, COUNSEL and MOTIVATE our students not only in subject knowledge, but also in their thinking patterns, helping them overcome their fears, doubts and inhibitions – preparing them holistically to excel in the world of cut throat competition.
No matter what age or stage of life you are at, if you have decided to improve, to grow, to glow, to rise, to shine – we shall discover your hidden potential, develop your skills, strengthen your talents, and transform you into your BEST Version!
Great Results

Knowing the rules and regulations of English language is fine, but to be considered a fluent English speaker, one should be able to apply the theory to practical use. This is where VSL way of training proves very beneficial. Our training programs are highly 'hands-on' ! Our uniquely designed training methodologies are very effective in helping participants groom their personalities and improve their English speaking skills in a very practical way, enabling them to strike impressive and smooth conversations on any topic, in any given environment – be it socially or professionally. We help you make a valuable impact, contribution and growth in your domain- at home, office and in your social circle.

Audio Video Aids


It is said, 'A picture is worth a thousand words.'

VSL makes learning fast and highly enjoyable through the right use and blend of audio visuals aids, along with other conventional methods.

Customized Courses


VSL is committed to your dream to learn as per your requirement

VSL designs its training content keeping in view your personal / professional / academic goals.

VSL offers a wide range of courses at all levels – ranging from beginners, mid-level, semi–advanced to the advanced level. The VSL course content is developed by an in- house team of experts to cater to the exact needs of its clients.

Whether you are a professional, a student, a housewife, a graduate, an undergraduate, a technical or a non-technical person – irrespective of your background or age group – as long as you are a willing learner, you are welcome on board !

Job Placements


'VSL aims at COMPLETE Professional & Personal Growth'

Training at VSL does not just stop at Confidence Building and Personality Development. VSL goes a step further in identifying the students' strength areas, skill sets and areas of interest, based on which the students are prepared for interviews, and their resumes are sent to the companies best suitable for them.

Our students have been placed at some of the best organizations in and around the world.

Motivation and Mind- Management


The vision of VSL is self-improvement

Let us say, you are given the task of bringing down a wall and you have only one hour to do so. What would a smart person do? Well…he would spend the first 45 minutes sharpening the axe!

VSL believes, no great or fruitful learning can ever happen, unless the learner's mind is sharpened and is able to retain the knowledge / information taught. To facilitate learning that lasts, VSL conducts sessions on Mind Management through Meditation.

It is known as Vishvas Meditation- the simplest, natural, original and easiest form of meditation and is conducted by a non-profit organization called Vishvas Foundation, all over India and abroad. This meditation process is very scientific and secular in nature- it does not refer to, nor promote any sect, religion, faith or ideology. Vishvas Meditation sessions are conducted all over the world totally free of cost, as a pure human service to the society. These sessions are conducted for the general public, as well as for schools, colleges, corporates, banks, hotels, hospitals etc. The participants comprise of students, employees, doctors, scientists, teachers, homemakers, executives and top management.

The VSL students have been benefitting so much from the Vishvas Meditation sessions by Vishvas Foundation, that even after the completion of their courses at VSL, they continue to attend these meditation sessions at the VSL premises itself, totally free of cost, and enjoy its great and endless benefits. VSL has a separate meditation hall for its students.

This meditation process has rewarded our students with great benefits such as increased concentration power, memory power, will power, decision making power, clarity, inner balance, positive thinking and self-esteem.

In the final evaluation, it is your Mind Power that is the key to the Success you are looking for in the outer world, and VSL works on it, enabling all round growth and improvement of its students.
In the end, what is believed, is achieved!